UPHOLSTERY AND FABRIC CARE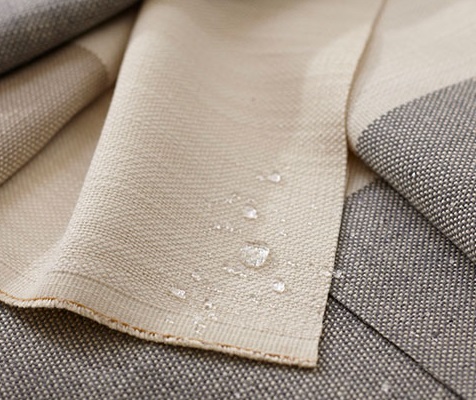 Performance Fabric
REGULAR CARE & MAINTENANCE:
For regular care of your performance fabric-covered furniture, follow these simple instructions. Brush off any loose dirt or debris. Spray on a cleaning solution of water and mild soap. Use a soft-bristled brush to gently clean (avoid using hard-bristled brushes on indoor fabric). Allow the cleaning solution to soak into the fabric. Rinse thoroughly until all soap residue is removed. Blot excess moisture with a clean, soft towel or sponge. Allow the fabric to air dry.
THROUGH CARE & STAIN REMOVAL:
Most stains on performance fabrics can be easily removed with mild dish soap and water. More stubborn stains can also be removed using a combination of household cleaners. Simply blot the stain, then spray with a mixture of soap and water, dab or softly scrub with a gentle brush, rinse, and allow to air dry. For wine stains specifically, use a blend of 1/4 cup dish soap and 1/3 cup rubbing alcohol or hydrogen peroxide diluted in a gallon of water. Mix all ingredients in a bottle and spray directly on the wine stain. Blot or gently scrub and you'll be relieved to see it come right out!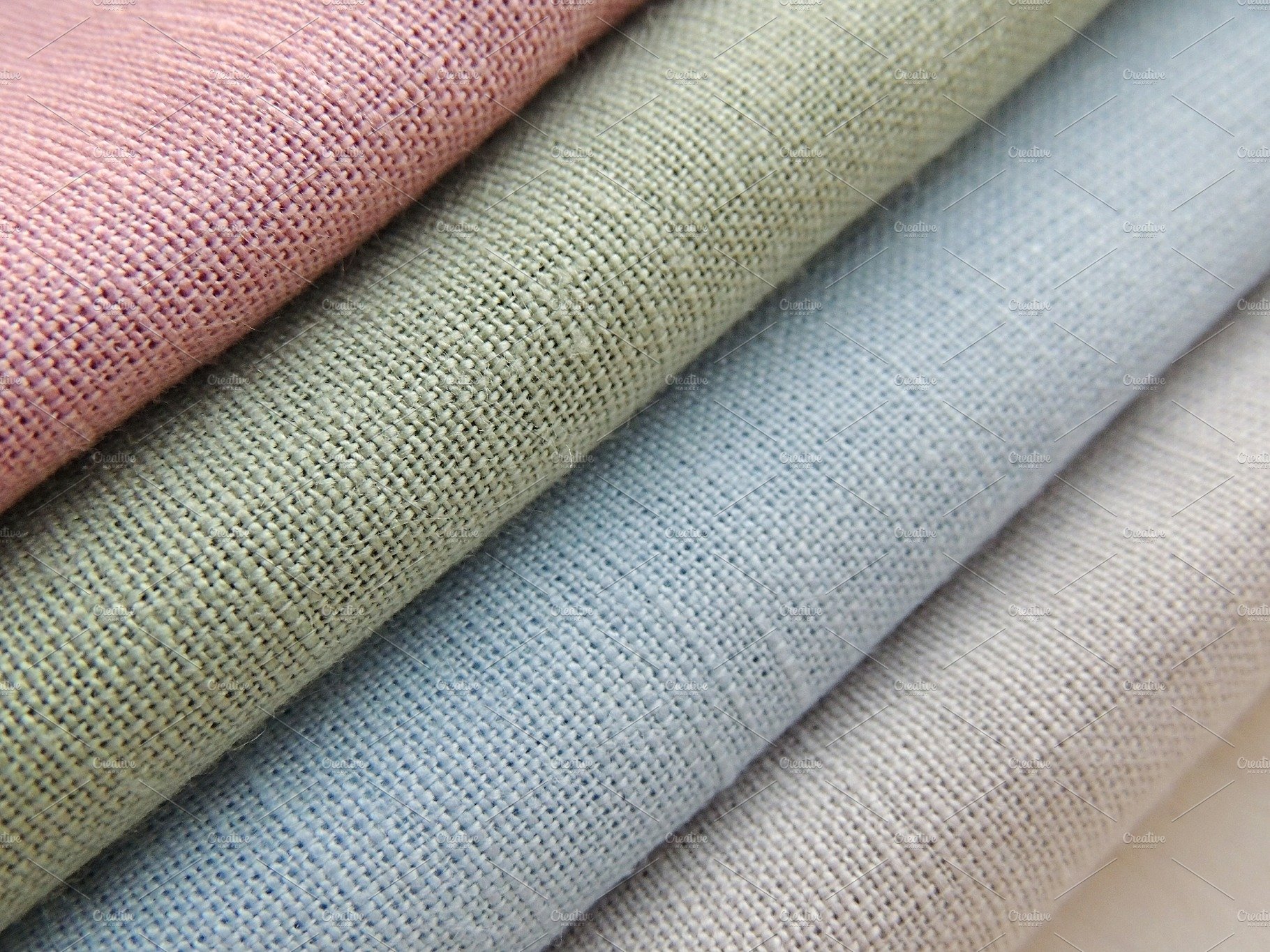 LINEN
REGULAR CARE & MAINTENANCE:
In terms of everyday maintenance for linen furniture, regularly vacuuming or dry-brushing is typically all that is needed. There are a few easy things you can do for extra protection. To avoid fading, consider rotating your linen-covered furniture in your space so it is not always exposed to direct sunlight. You can also close your window coverings during peak sunlight hours. Use light steam or gentle ironing to flatten any wrinkles that appear due to frequent use. To freshen up linen upholstery and textiles, sprinkle some baking soda on the surface and let it sit for a while before vacuuming it up. This will help remove any odours or faint stains.
STAIN PROTECTION:
For extra stain protection, linen withstands most store-bought Scotchgard products. Before spraying linen furniture and upholstery with a stain protector, test a small, inconspicuous area to ensure it does not cause discolouration. Alternatively, you can arrange for a professional service to come to your home and Scotchgard your upholstery.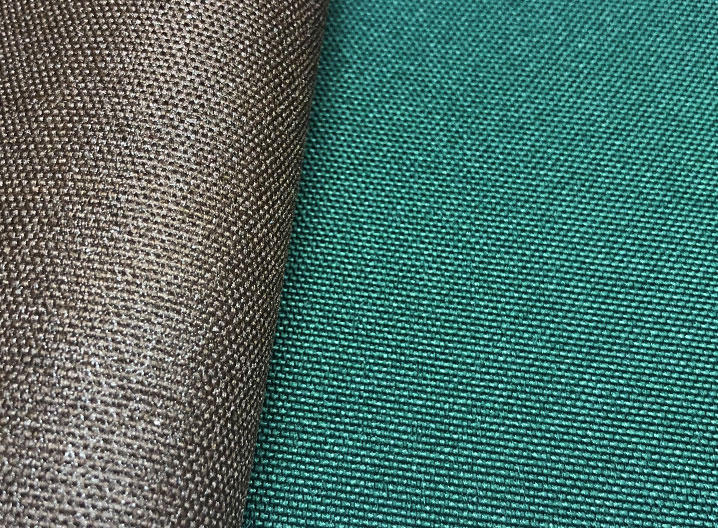 Polyester
REGULAR CARE & MAINTENANCE:
You can hand-wash your polyester-covered sofa quickly and easily. First, vacuum the surface of the furniture to remove any crumbs, stray hair, or other debris ensuring you vacuum under the cushions as well. If you'd like to take care of unpleasant smells, apply baking soda to the polyester and leave it to set for a couple of hours before vacuuming it up. Next, clean the fabric by wiping it with a dampened sponge. You can use diluted dish soap as a cleaning solution if needed. Take extra care when using water on polyester upholstery to prevent it from penetrating the padding, which can damage the fill. Finally, spray on some furniture freshener. If the sofa covers are removable, you can simply put them in the washer following the tag instructions to avoid any shrinking or damage.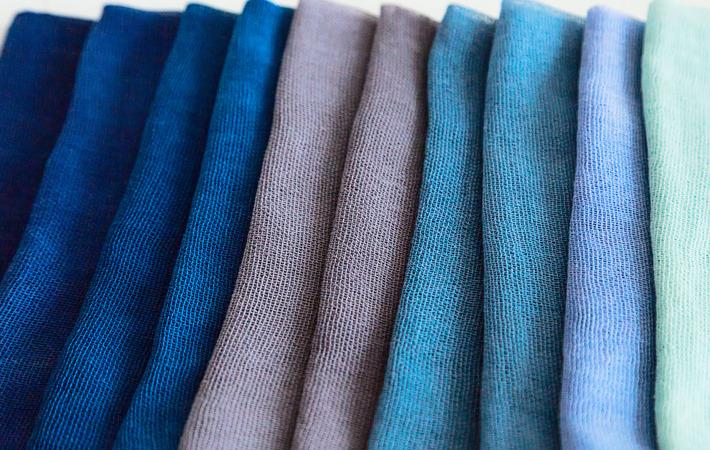 Cotton
REGULAR CARE & MAINTENANCE
To clean your cotton-upholstered sofa, remove the cushions (if possible) and take them outside. Smack the cushions to remove dust and debris. Next, vacuum all sides of the cushions using an upholstery brush attachment. Continue vacuuming the entire sofa, including beneath the cushions and the sofa back. If the cushions are affixed to the sofa, a crevice attachment for the vacuum will reach debris that has fallen between them. You can easily remove pet hair by putting on a rubber glove and gently rubbing the surface of the sofa with your hand. This will cause the hair to clump together, making it easier to remove. Finally, use a lint roller or a piece of packing tape to remove the pet hair and/or lint.
THROUGH CARE & STAIN PROTECTION
When a spill occurs, treat the area by first scraping up as much of the dried substance as possible with the edge of a plastic spoon, scraping inward from the edge of the spill to avoid further spreading. Next, dab the area with a dye-free cloth dampened with soapy water made with mild dish soap. Continue dabbing until the food substance is no longer visible. Wipe the area again with a fresh damp cloth. Blot the area dry with a paper towel or a dry cloth. Repeat for all affected areas.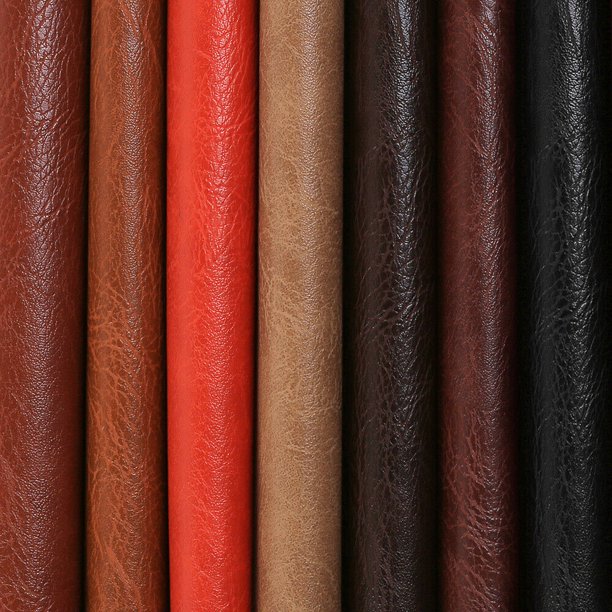 Vinyl
REGULAR CARE & MAINTENANCE
Since the vinyl surfaces are usually slippery, you don't need to scrub it with full force to remove any mark or stain from the surface. All you need is a cleaning solution having 80% water and 20% of liquid detergent.
For drying the vinyl material, a small dry cloth will be more suitable. It should be made from cotton or any other fabric that can absorb the water from the vinyl surface.
THROUGH CARE & STAIN REMOVAL
First, bleaching needs to be done to remove the stain mark. For this, powdered bleach needs to be dissolved in normal water such that the final solution has 80% dilution.
ATTENTION: Using too much of bleach powder will cause discoloration of the vinyl upholstery or any other vinyl-made fabric.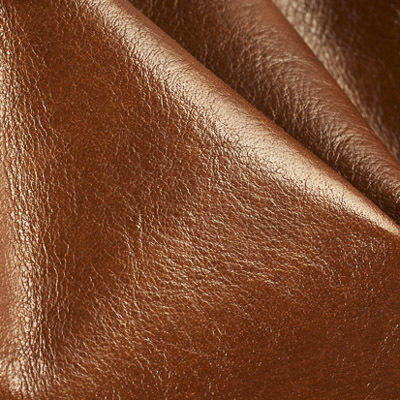 Leather
REGULAR CARE & MAINTENANCE
Hand wash in warm water.
Use baby shampoo, mild soap or fabric softener. DO NOT use laundry detergent. You can also use an alcohol free baby wipe.
Gently squeeze the water from the leather clothing or leather lingerie. Do not twist or wring as this can cause the garment to crease or wrinkle.
STEP 1: VACCUM
When you set out to clean leather furniture, the first step in how to clean a leather couch or chair is to remove all dust and loose debris from the piece.
STEP 2: INSPECT CAREFULLY
Having inspected the furniture in the course of dusting and wiping it down, you now understand which parts of the piece look the worse for wear.
STEP 3: APPLY DELUTED VINEGAR
To address the problem areas, you can use a simple but effective homemade cleaner, comprising equal parts vinegar and water. Mix the two in a small bucket, then dip in the corner of a cloth. Wring out the cloth so that it's damp but not wet, then proceed to wipe down the soiled parts of the leather. Rinse the cloth after every few strokes to avoid spreading any dirt.
STEP 4: WIPE DOWN
Next, follow up with a dry cloth, making sure to go over every area that you treated with the water-and-vinegar solution. At no point during the process should you let the leather become soaking wet; saturation is one of the material's enemies.
How to remove ink?
Rubbing alcohol may be the key to remove ink from leather. Dab alcohol onto a cotton swab, then wipe the stain until it clears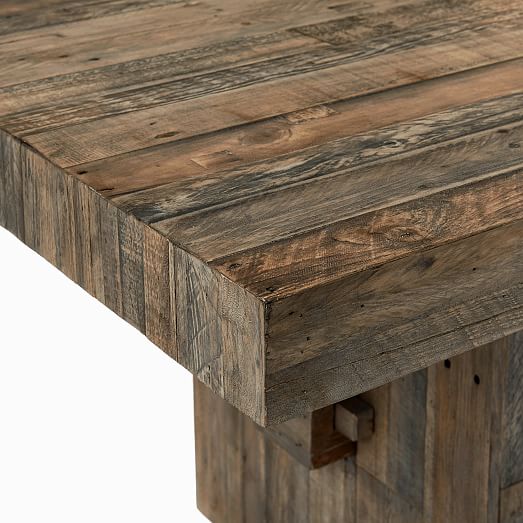 Reclaimed Wood
ABOUT RECLAIMED WOOD
These unique pieces carry knots and minor splits and cracks that you would not typically find in something brand new, but this is what makes each of them unique. With proper protection and care, you can make a reclaimed wood furniture last a lifetime.
REGULAR CARE
A soft, dry paintbrush is an ideal tool to clean the nooks and crannies that will inevitably get crumbs stuck in them. If there is stubborn food or dust buildup, use an aerosol spray can as the airbursts are helpful in the removal of the particles.
THROUGH CARE
There are many simple ways to remove watermarks with natural ingredients like salt, water, or baking soda. Non-gel toothpaste can also remove watermarks, or using a small amount of furniture polish to buff out the tough spots. To prevent potential heat damage or burn marks, do not place hot plates or mugs directly on reclaimed wood furniture.
REFRESHING THE SURFACE
When caring for reclaimed furniture, we recommend using natural solutions like olive oil, white vinegar, and water. The white vinegar and oil combination works best on reclaimed wood furniture that is untreated, which means that the piece has not been brushed with a finishing oil or shellac. If your furniture has been sealed/treated, use a gentle soap and a soft rag to clean the surface.
MORE INFORMATION
Arranging your furniture thoughtfully can help prevent warping, discolouration, and other potential issues that arise from exposure to intense heat and light. This will involve paying attention to where you place them in proximity to heat sources and windows. We also recommend, when possible, that you rotate your pieces to expose all angles to an equal amount of air and light. If your reclaimed wood furniture is intended for the outdoors, do your best to keep it in a shaded area as much as possible.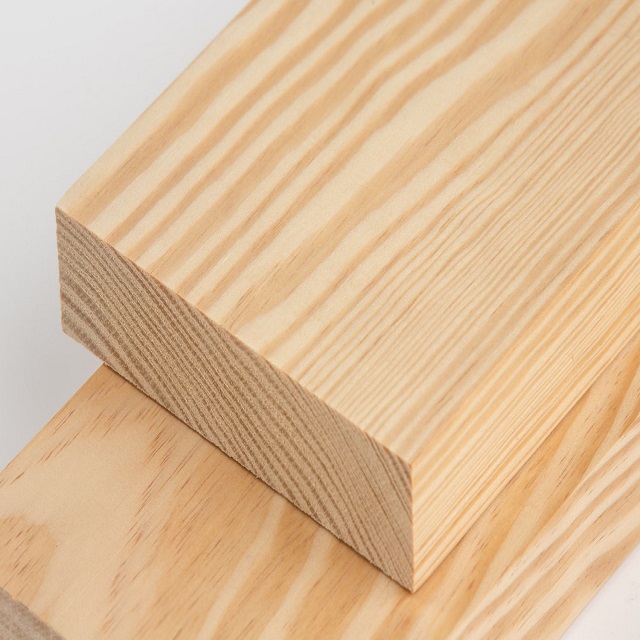 Solid Wood
ABOUT SOLID WOOD
Solid wood is lumber that has been milled directly from trees. Solid wood is wood that has been cut from a tree. Unlike engineered wood, which is composed of wood fibers that are held together with adhesives, solid wood contains wood fibers throughout the piece of lumber.
REGULAR CARE
No one really likes to dust, but the chore is one of the best ways to take care of your furniture. Always Always use soft cloth like cotton T-shirts, cloth diapers or microfiber to avoid damage. Never use all-purpose cleaners, which can cause damage to the finish.
THROUGH CARE
For white rings from wet glasses, apply a paste of equal amounts white toothpaste and baking soda. Rub it into the stain until it's gone. Then, wipe off the furniture and buff with a dry cloth.
For dark spots from water damage, try gently blotting the stain with a cloth soaked in vinegar.
For crayon marks, apply mayonnaise over the area. Let it sit for a couple of minutes before rubbing clean with a damp cloth and buffing with a dry cloth.